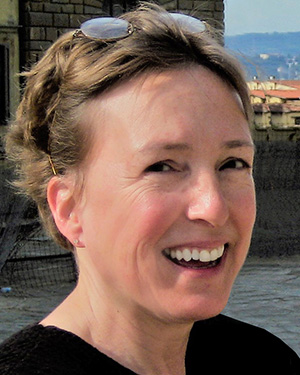 Nora T. Akins
-MS, SPHR, SHRM-SCP-
Nora T. Akins is making the world kinder, one workplace at a time. As a human resource compliance and performance consultant, she builds respectful workplaces and effective workforces.
The stack of rocks, or stone cairn, symbolizes her experience and desire to help build well-functioning workplaces. Stone cairns are built by those who have traveled a path, to mark the way for others to follow.
Nora offers practical advice, refines documents and systems and creates custom in-house training for supervisors. She is considered a trusted and strategic business partner who believes in the power of positive, solution-oriented management.
Why Work With Strategic Management
Stays up-to-date with employment laws

Understands the impact of employment laws

Offers practical advice
Develops tailored HR tools

Trains supervisors to effectively use their tools

Personally accountable
Strategic Management believes that one clear and consistent message of the company's purpose in a respectful work environment will:
Improve employee trust, confidence, morale and performance
Reduce employee complaints, misconduct and related litigation
Encourage employees to be their best
Improve company performance
Experience:
Nora's previous executive management experience in manufacturing, healthcare, and vocational rehabilitation included positions as Chief Operating Officer, Acting Administrator, and Vice President. She has held leadership positions in local and state SHRM Chapters and has been active on human resource committees including American Business Media.
Credentials:
Master of Science, Southern Illinois University in Rehabilitation Administration and Services
Bachelor of Arts, Indiana University in Psychology and Sociology
Accredited by the International Coach Federation earning the Brain-Based Coaching Certificate and the Certificate in the Foundations of NeuroLeadership through the NeuroLeadership Institute
Performance Improvement Consultant certified through Exemplary Performance and Human Synergistics
Certified Senior Human Resource Professional through the Human Resource Certification Institute (HRCI) and Society for Human Resource Management (SHRM)